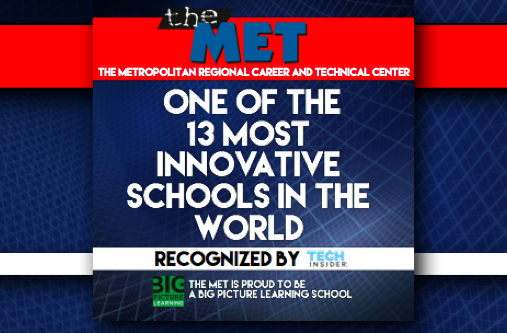 "The Big Picture Learning model breaks down the walls between education and the working world," Tech Insider states, "students are paired with mentors who work in the fields the students want to someday enter."
Tech Insider is a recent spinoff of Business Insider, an American business, celebrity and technology news website launched in February 2009 and based in New York City.
The article on Tech Insider's website http://www.techinsider.io/the-13-most-innovative-schools-in-the-world-2015-9showcased schools that show "what the future of education can, and probably should, look like."
The Met is the model for 55 schools across the country as well as for more than 60 international schools in the Netherlands, Australia, Italy and Canada. It is the leader in school reform and is consistently identified by a sweeping range of education leaders as one of the most effective models in the country.