Internationally recognized as a model for innovation
Over the past 20 years The Met has been recognized by a multitude of organizations for its innovative education model.

B

elow is a sampling of articles, quotes, and books written about the Met.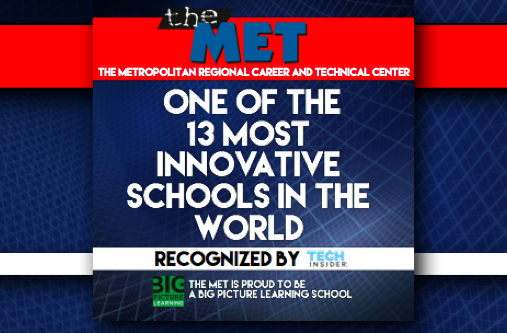 "The Big Picture Learning model breaks down the walls between education and the working world," Tech Insider states, "students are paired with mentors who work in the fields the students want to someday enter."
Tech Insider is a recent spinoff of Business Insider, an American business, celebrity and technology news website launched in February 2009 and based in New York City.
The article on Tech Insider's website http://www.techinsider.io/the-13-most-innovative-schools-in-the-world-2015-9showcased schools that show "what the future of education can, and probably should, look like."
The Met is the model for 55 schools across the country as well as for more than 60 international schools in the Netherlands, Australia, Italy and Canada. It is the leader in school reform and is consistently identified by a sweeping range of education leaders as one of the most effective models in the country.
"The Met School is valuable because it breaks all the rules.
They make school interesting..."
– Tom Vander Ark, The Gates Foundation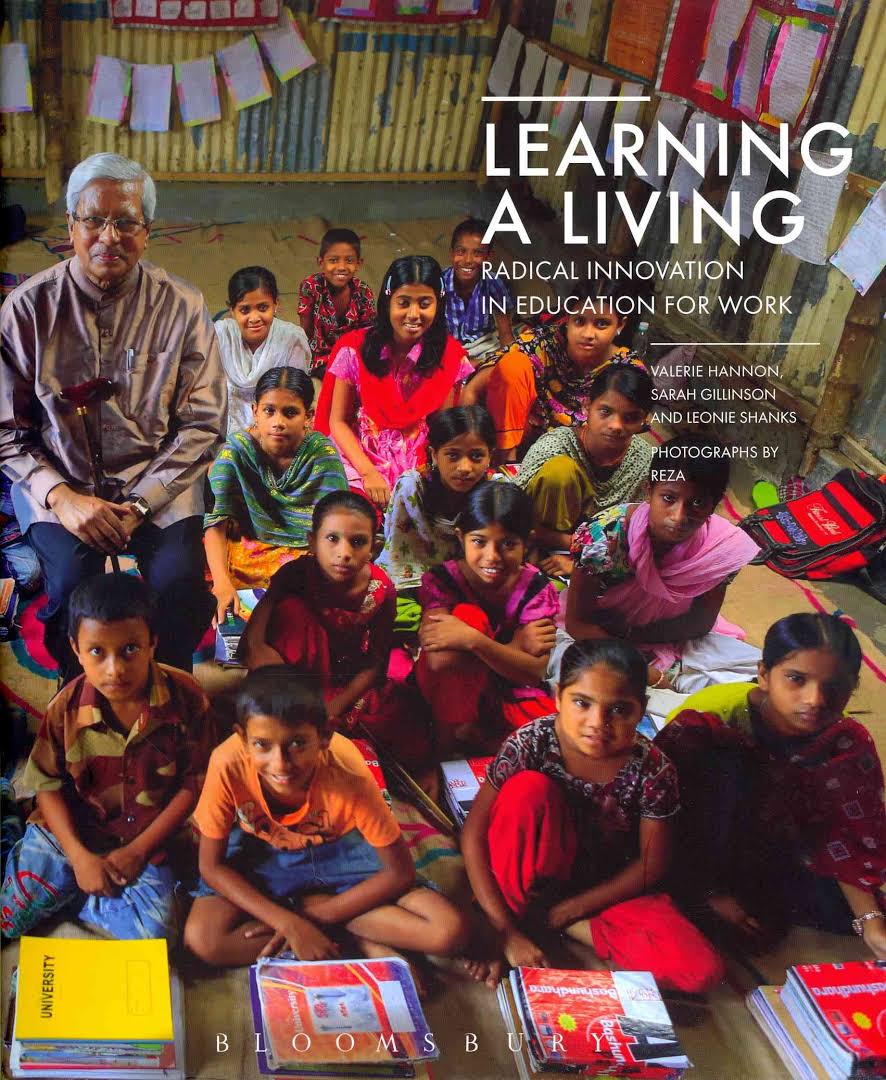 The 2012 WISE Book, Learning a Living: Radical Innovation in Education for Work, explores ways to improve links between education and today's rapidly changing world of work. It focuses on a critical issue: the challenge education systems face to equip and empower citizens adequately for today's labor market.
The Met School in Providence, RI was one of only two programs featured from the United States! The book team visited 15 forward-thinking educational projects from around the world from rural Nicaragua to the metropolises of Japan to look at how they have transformed education to prepare people for 21st-century job markets.
http://www.amazon.com/Learning-Living-Radical-Innovation-Education/dp/1780937547
"The Met is a place that cultivates engagement rather than demands compliance."
- Dan Pink, Drive

Grounded in the philosophy of educating one student at a time, the Met uses internships to promote and create unique personalized education programs for each student. View video below.
"Miraculous transformations are almost par for the course at what may be America's most unorthodox high school, The Met."
– William Symonds, Business Week

The Met as an Innovative American High School
BBC interviews Dennis Littky about the Big Picture Learning design and how it translates into success at the Met Center in Providence, RI. Students speak about their experiences as well, further supporting Dennis's case for Big Picture Learning.
"The Met is the 'iPhone' of education to the 'walkman' of old…I'd be proud and eager to send my own kids to a Big Picture school."
-Marc Ecko, Chief Creative Officer of Eckō UNLTD
A Real-World Education
School and real life shouldn't be separate worlds. That was the vision that led Dennis Littky and Elliot Washor to start the Met Center in Providence, R.I. (officially the Metropolitan Regional Career and Technical Center), in 1996. Littky and Washor thought they could get students at risk of dropping out to embrace education if learning wasn't confined to the classroom. Their idea has been so successful that there are now two dozen other schools around the country modeled on the Met and more in the works, thanks to funding from the Gates Foundation. Students at the inner-city school learn through internships and quarterly assessments called exhibitions. "We concentrate on our kids' being doers and talkers," Littky says.
April was exhibition time and junior Noam Bar-Zemer took an hour to detail an internship at a packaging firm, a comparative-religion course at Brown University, work with a children's theater company and his senior thesis and college plans. Instead of conventional courses, he wove a discussion of math, science and even environmental policy into his talk. Bar-Zemer's parents sent him to four previous schools of all types but he either turned off or failed. Close to 40 percent of Providence's public high schoolers dropped out last year, and Bar-Zemer says he could have been one of them. At the Met—housed in six subschools around the city but counted as a separate district—just over 5 percent of the school's more than 600 kids left during the same period.